Detail with an important function
The right connection between your residual limb and the prosthesis is key for ensuring that the system is held firmly in place and is comfortable when walking. Without this, you won't be able to make the most of the respective components, even innovative ones such as high-tech knees. So, it's all the more important that you and especially your orthotics and prosthetics professional (O&P professional) continue to ask: "Is my prosthesis suitable for me?" Tailored to your needs and wishes, they custom fabricate your socket and combine it with the connector and liner to create a prosthesis solution you'll be comfortable with. To ensure success, we also listen carefully to users' questions. By providing socket technologies for different needs, we make it possible to create comfortable, effective connection systems. Get ideas and inspiration on the products that could be right for you.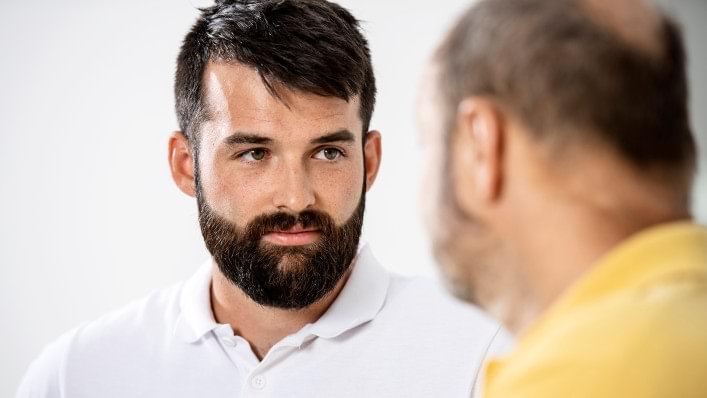 No compromises when it comes to comfort.
Having the best tread isn't any good if you're hiking in a shoe two sizes too large. It's uncomfortable – and even dangerous. The same goes for your prosthesis: Only a socket that's fabricated to fit perfectly and the choice of the proper connector and liner can prevent uncomfortable pressure points and chafing – and allow you to walk comfortably and safely every day. So, if you have the feeling that something doesn't fit or your liner wears out too quickly, these may be signs that you haven't yet found the right system for you. "Better the liner than the residual limb," is the expert opinion – because the liner is basically the predetermined weak point that indicates something is wrong.
The best thing in this case is to contact your O&P professional, describe your problems in detail and discover alternatives.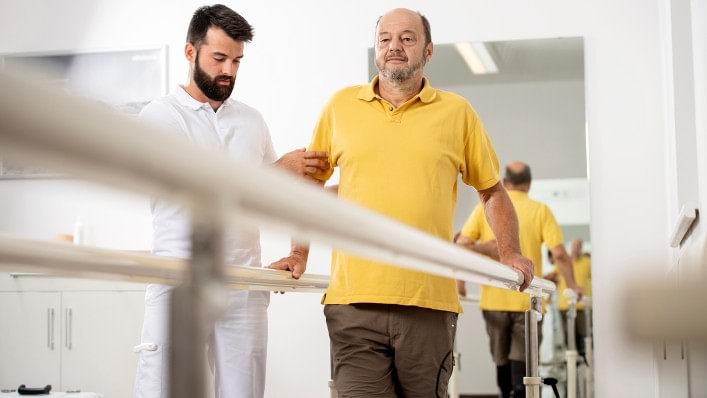 Keep testing until it feels good!
Put up with a poorly fitting prosthesis? Just accept a bit of pinching or pressure? You don't have to! Thanks to our various products and the experience of your O&P professional, your prosthesis can be optimised so it's completely comfortable to wear. Getting used to it can sometimes take longer and requires close observation – but patience pays off, for example when switching to a vacuum system.
---
What type of user are you?
Melinda, Vladimir and Tereza are driven by very different things every day. For O&P professionals, these individual motivations, goals and activities are especially important when selecting a prosthesis that fits perfectly. Learn why these three users are so satisfied with their systems.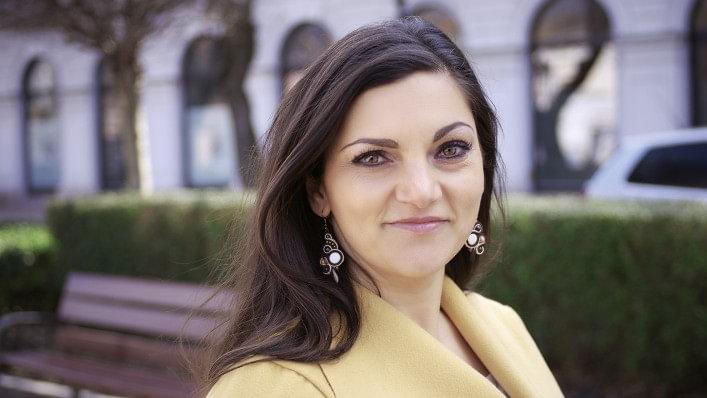 "I have two children – a teenage son and a daughter who is just learning how to walk. We're always on the move."
For Melinda, balancing her family, her job and her passion for Zumba every day is a given. How does she do it?
---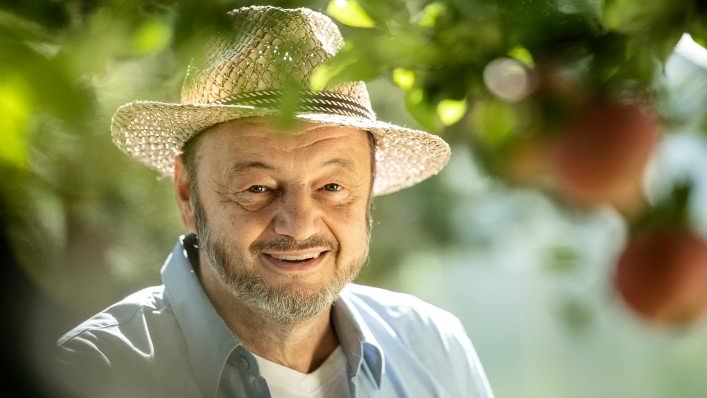 "Distances don't limit me. I don't hesitate to go on a long walk."
A new garden project, building an outdoor pool, a long walk on the weekend: Vladimir likes making plans – and likes doing things himself even more.
---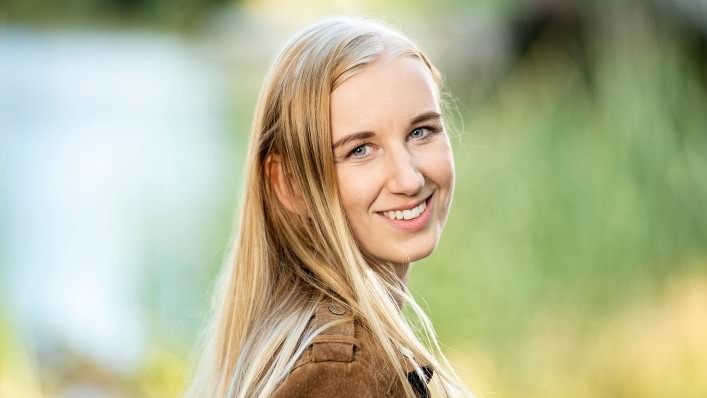 "My goal is to be just as fast as my boyfriend."
Does Tereza ever spend the entire day relaxing on the couch? Rarely! Sports activities with her boyfriend and her greyhound Loupien at her side are just too much fun.
---
Frequently asked questions
How is the residual limb connected to the prosthesis?
Three essential components ensure that the prosthesis is securely connected with the residual limb: the socket, the liner and the connector. Whether you have an above-knee or below-knee prosthesis, your O&P professional carefully coordinates all components to your needs to ensure a reliable hold and comfort. The socket is generally custom fabricated just for you – either based on a plaster cast or a 3D scan.
Which connection system is suitable for me?
Every user is different. This is why the connection system has to be adapted to their wishes, needs and level of activity. The first question you should ask yourself is what you need your prosthesis for. How active and adventurous are you? What's important to you in life, and what is your everyday routine like? Consult your O&P professional: Ottobock's broad portfolio of products is sure to include an appropriate solution for you.
Why doesn't my prosthesis fit as snugly as it used to?
If your prosthesis is suddenly looser, there may be very different reasons for this. It's possible that the volume of your residual limb fluctuates during the day – which is quite normal. Weight loss or recently switching to a new system could also be the cause. Tell your technician about the change; he or she can adjust the socket if necessary.
What is a liner – and which version is right for me?
Liners protect places that are sensitive to pressure and ensure the prosthesis is comfortable to wear. Every residual limb is different – which is why we have three different liner ranges (Skeo, Caleo, Uneo) made of different materials (silicone, copolymer, polyurethane) and featuring different properties. Depending on what you need, the liner may have an antibacterial additive, for example, or a special 3D shape for enhanced comfort, a transparent version that's ideal for visual checks or a fresh scent. As with the connection system, the individual needs of each user and the interplay between the liner and the selected connection system must be taken into consideration when selecting a liner. Your technician will help you select a suitable combination of liner and connection system.
What do I have to keep in mind if I have diabetes?
Diabetes is the most common reason for an amputation. When treating patients with diabetes, it's absolutely crucial to prevent too much strain on the residual limb. This is why vacuum systems are especially recommended for diabetics. Ask your O&P professional which system is most suitable for you personally.
Can I also do sports with my system?
Do you already know which sport you would like to engage in? If so, speak to your O&P professional about this. Together, you can select the appropriate system. For example, if you want to hike on uneven terrain and frequently change directions, you need a system that holds the prosthesis especially firmly in place. There are also special prosthetic sports knees and sports feet that can be combined as needed.
---
Other products for a good connection between the residual limb and prosthesis